Digital Marketing for OMS Practices
See how we help Oral Surgery practices grow through better SEO, Pay Per Click, Display, and Conversion optimization.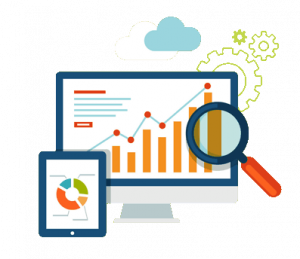 Our experience in working with small businesses has taught us many things, not the least among them is that the principals are busy running their business. This is particularly true when the principal is the business, as is the case for Oral & Maxillofacial Surgery practices.
Ready to learn more about our digital marketing services?
Running the digital marketing for our OMS client in Utah, we redesigned and built their site, developed and managed their search engine optimization, and oversaw their paid search advertising. With the trust of the client, we were able to make decisions and execute our plans, driving significant and relevant growth in website traffic and conversions.
Digital Marketing Results
Organic traffic increased from 1,000 to over 4,400 visitors a month.
Paid search leads(contacts to the office) increased to over 115 a month.
Overall leads grew to over 250 a month between online contacts forms and phone calls from the website visitors.

When the client saw the results, they increased their monthly Pay Per Click spending by 4x. They also asked us to expand our services and work with them on their aesthetic treatment website.
Let's set up a quick introduction call and see if we are a fit to help you increase your business!
Now ready to learn more about our services?